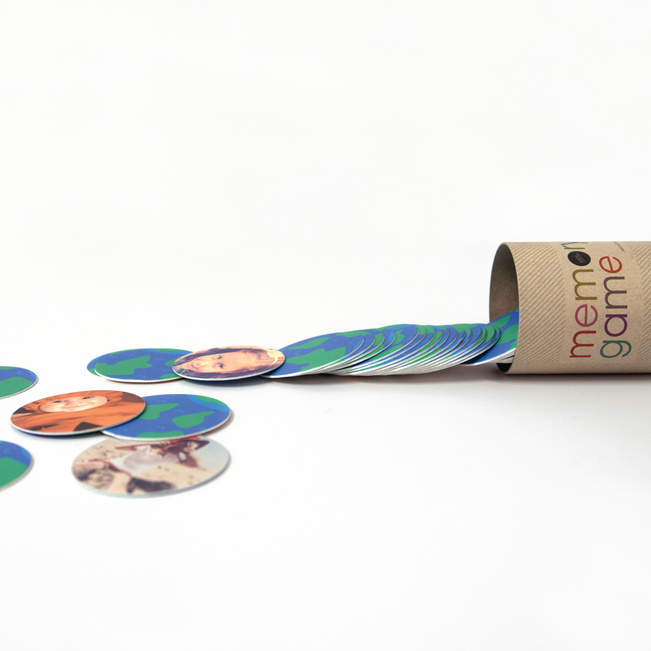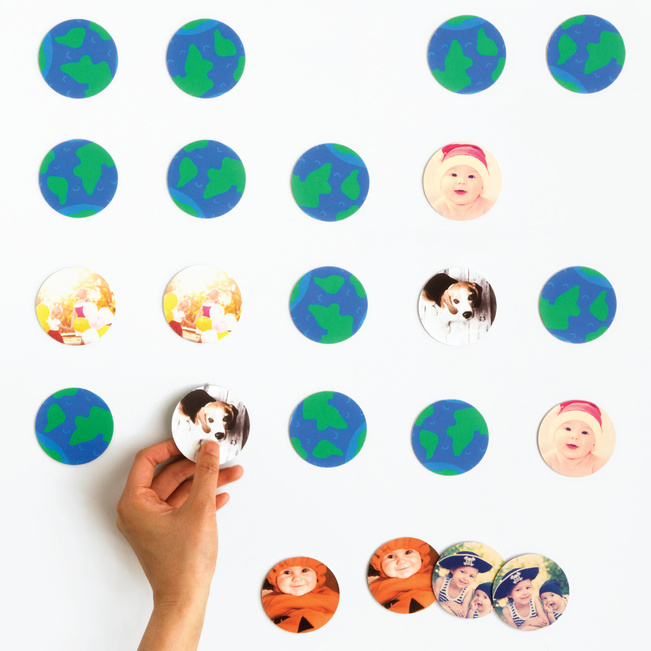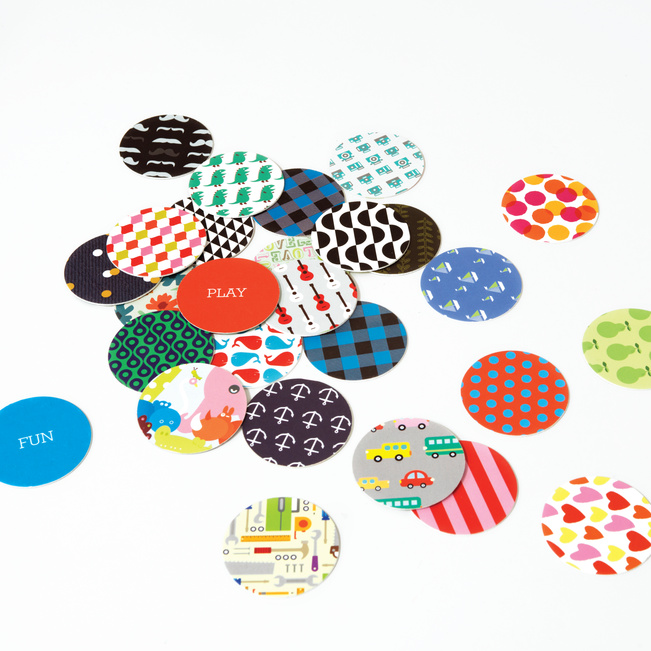 2.25" Memory Game, 32 pieces
Triple thick, 390lb, 100% recycled paper
Personalize
We're here to help with layout, colors, photo editing, and etiquette advice. We even send you a free digital proof.
You can request edits by clicking "Request free designer assistance" at the end of personalization. If you have questions, please contact us at any time online at help.paperculture.com or via phone toll-free at 877-77-CULTURE (877-772-8588).
We've all played concentration memory games before, the ones where you flip all of the cards over and take turns trying to find matching pairs. This Memory Game is played in the same way, but that's where the similarities end. Unlike the games you buy in stores, this Memory Game is personalized. Choose from dozens of different patterns and select a different photo for each of the game pieces. You can even use our free online tools that include special filter effects for your photos (a la Instagram). By making the Memory Game so personalized and engaging, it becomes a better educational tool as well. Select family photos, pet photos, classmates photos – the possibilities are endless. Each game comes with 16 pairs of game pieces (for a total of 32 pieces) in the shape of circles and a fun keepsake circular tube that you can use to store your game pieces. Each circular game piece is made from our triple thick, 100% recycled paper. We'll even plant a tree with every order.
Material:

Triple thick, 390lb, 100% recycled paper

Size:

16 pairs of personalized game pieces 32 game pieces in total (2.25" circles)

Packaging:

Includes a keepsake rigid circular box made from recycled paper

Price:

$24.99

ea

Shipping:

$8.99 for standard shipping, $25.00 for 2-day air, $35.00 for next-day air (excludes processing time)
At Paper Culture our creative inspiration has three core pillars: strikingly unique modern design, ultimate convenience for our users and environmental responsibility. The three pillars work in tandem toward a common purpose of offering you, our customers, a fresh voice for modern stationery. www.paperculture.com